In order to connect Starbucks, you must be using the most current version of the ReceiptPal app.

To download the latest version, go to either the Apple App Store or Google Play Store depending on your device. If you still encounter issues, you may also need to update the operating system on your mobile phone.
As long as you are registered and have your email connected with ReceiptPal, you can connect one (1) Starbucks account and you will get a one time connection bonus. Once connected, you will get a weekly points credit when you scan your account (no matter how many purchases you make in a week.) You will not get credit for individual orders and they will not show in your receipt log.
To connect your Starbucks account:
Tap on the Account tab in the bottom right corner of the screen.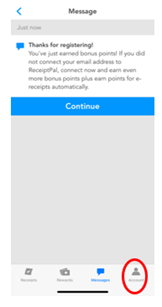 Tap on Manage Accounts.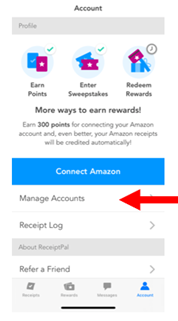 Tap on Choose from our list of retailers under Other Retailers.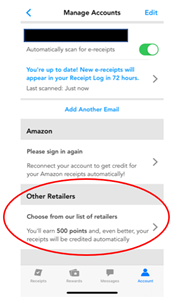 Tap on Starbucks and then tap Continue.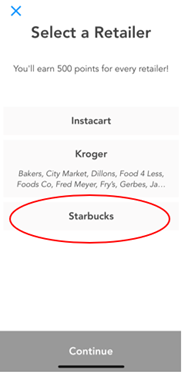 5. Tap Sign In.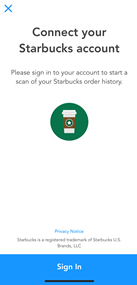 Tap your answer for the cookies policy.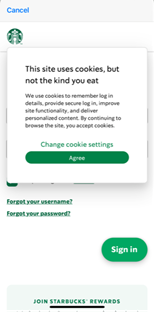 7. Enter your login credentials for your Starbucks account. Then tap Sign in.
Please note: If you cannot connect using your username, please use the email address that is linked to your Starbucks account.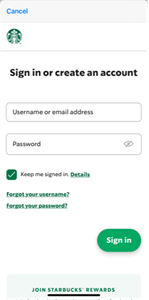 8. A screen will appear that reads "Just a moment" while the initial scan completes. Please stay on this screen until the scan completes.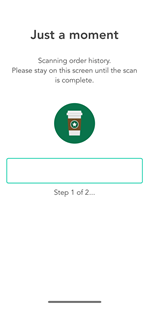 9. Once you see the "You're all set!" screen, your Starbucks account is connected to your ReceiptPal account.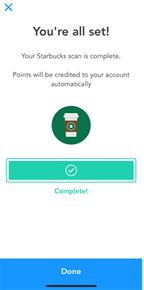 Please Note: Every week you will earn bonus points when you tap the Scan E-Receipts button at the top of the home page of the app. You can also perform the scan anytime during the week by going to the Manage Accounts Page in the Account tab and tapping Check Now or to the bottom of the home page and scroll to the Starbucks Card and tap "Scan Now".