Given recent changes in shopping behavior due to the Coronavirus, ReceiptPal has launched a new feature to help you make sure you get credit for all valid e-receipts. At any point in time, you can ensure the app checks for all new qualifying e-receipts in your Gmail and/or Amazon accounts simply with the press of a button.
The steps to do so are as follows: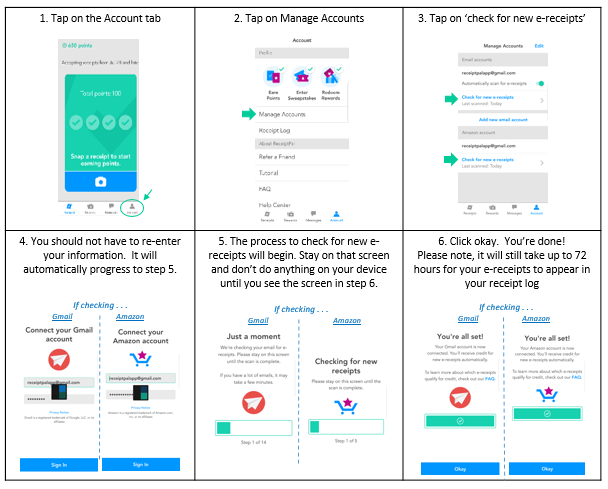 Please keep in mind we currently accept e-receipts from approximately 1,000 of the largest online retailers in the market.
The same rules for what qualifies as a valid receipt when submitting paper receipts also applies to e-receipts. For more information on what qualifies as a valid e-receipt see our FAQs at https://support.receiptpalapp.com/hc/en-us/articles/360039747433-What-qualifies-as-a-valid-e-receipt-.